Venue
Address:
Dunham Student Activity Center (DSAC) 6800 Wydown Blvd, Clayton, MO 63105
Please follow the signs near the building for parking and directions to the entrance of the building. Campus map: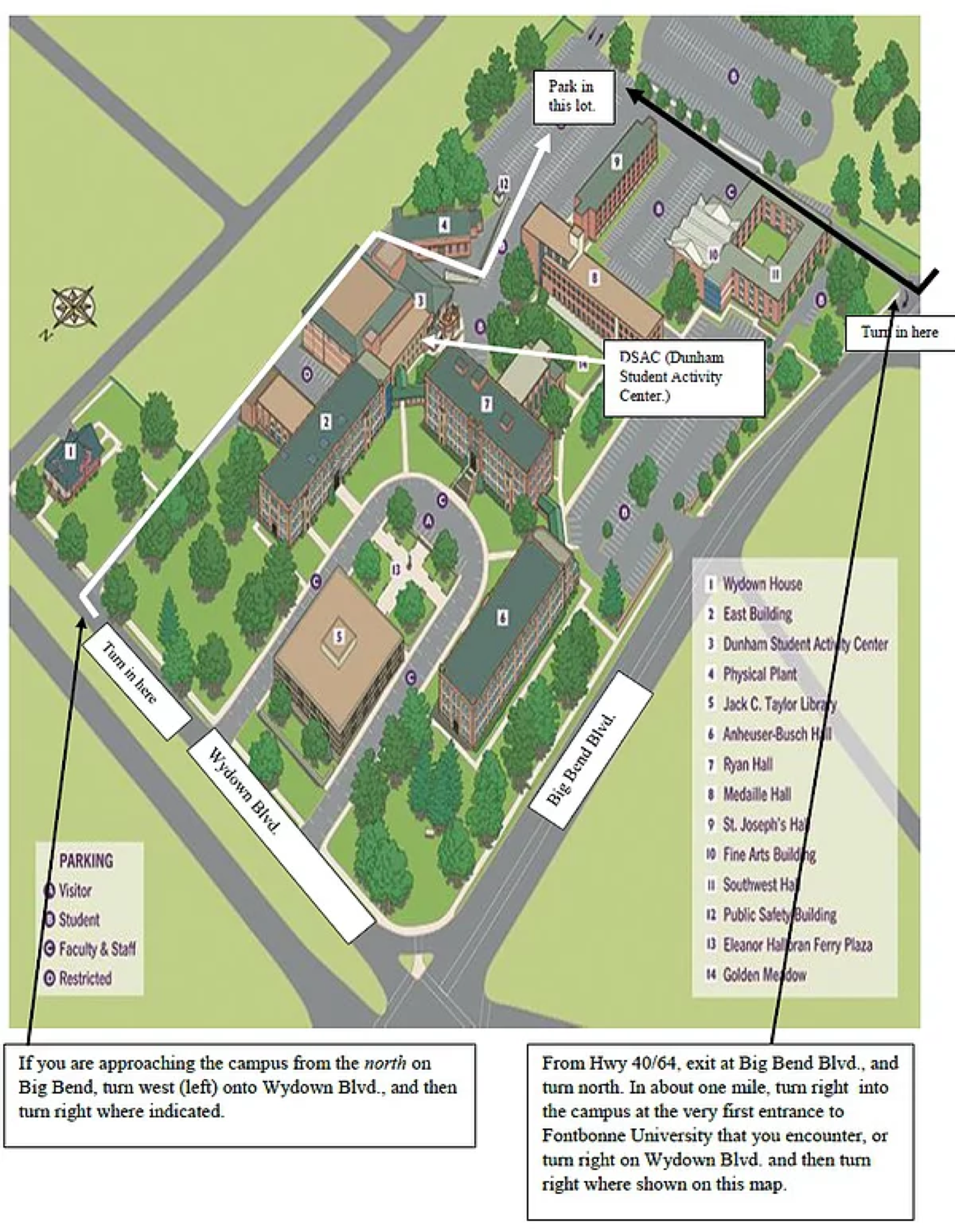 Hotel
The following hotels are convenient to campus:
Clayton Plaza Hotel   (1.8 miles)
7750 Carondelet Avenue | Clayton,MO 63105
To book this hotel with a group business rate, please refer to this document.
Daily hotel shuttle service available to and from the Lambert St. Louis International Airport and local area
.
Hampton Inn and Suites Clayton/St. Louis-Galleria Area (2.1 miles)
216 N Meramec Avenue, Clayton, MO 63105
Phone number: 314-727-0700
Sheraton Clayton Plaza  (1.7 miles)
7730 Bonhomme Ave.
St. Louis, MO  63105
Phone Number:  314-863-0400
Holiday Inn Forest Park (3.6 miles)
5915 Wilson Ave.
St. Louis, MO  63110
Phone Number:  314-645-0700
Drury Inn       (2.9 miles)
8700 Eager Road
Brentwood, MO  63144
Phone Number:  314-968-3704